Villa Rufolo
Villa Rufolo is an historic villa within the centre of Ravello, whose gardens literally set the scene for the famous open-air Ravello Festival concerts overlooking the Mediterranean.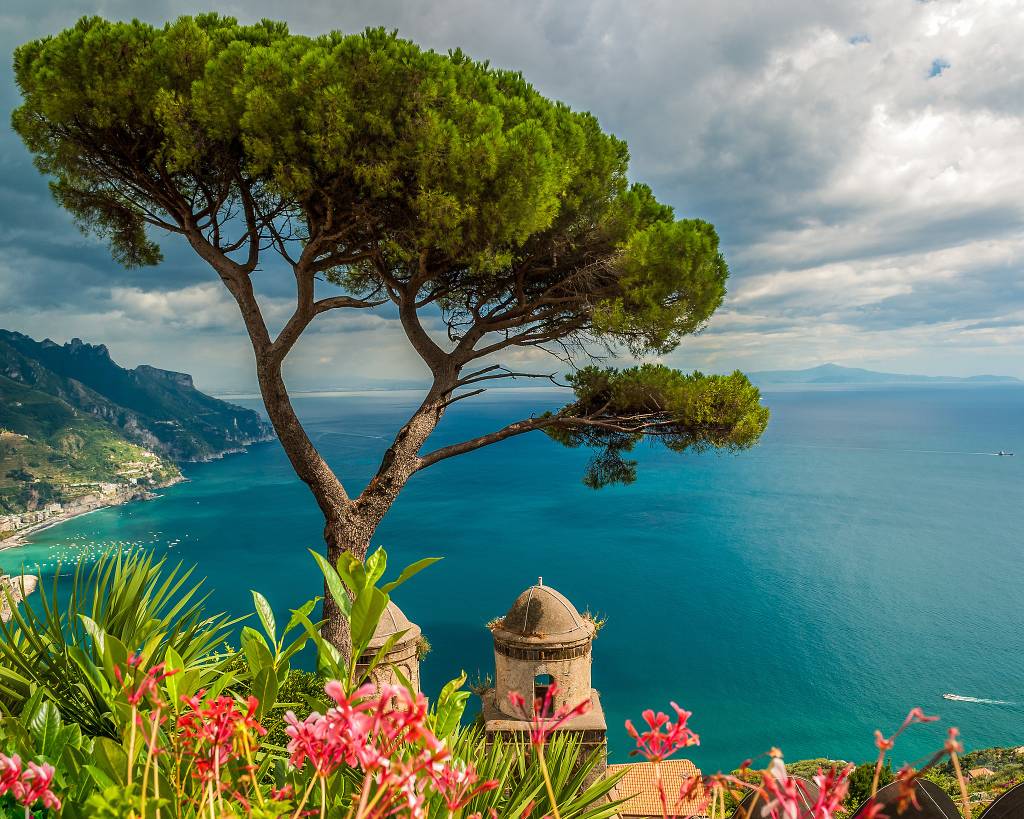 Located in Ravello, a town in the province of Salerno, southern Italy, the villa's entrance sits right in the large cathedral square (Piazza Duomo).
The initial layout dates from the 13th century, belonging to a wealthy merchant family. After several ownership changes over the centuries, in the 19th century it was purchased by the Scotsman Francis Neville Reid, who took care of extensive remodelling, resulting in today's layout.
Richard Wagner, the German opera composer, visited the villa in 1880. He was so overcome by the beauty of the location that he used it as an inspiration for the garden of Klingsor in the second act of Parsifal. In commemoration, Ravello Festival hosts a Wagnerian concert during its annual summer concert series every year.
The gardens are open year-round and from its grounds are taken some of the most memorable photos of the entire Amalfi Coast. The juxtaposed position against the sea makes it a photographer's paradise.
After a restoration in 2017, the Torre Maggiore, which for centuries stood as a sign of testimony for the economic and social power of the Rufolo family, rising at about 30 meters high, houses the Vertical Museum of Villa Rufolo. After an ascent of about 100 steps, one of the most evocative viewpoints of the historic centre of Ravello opens up to the visitor. 
Contribute
We welcome all contributions, no matter how small. Even a spelling correction is greatly appreciated.
All submissions are reviewed before being published.
Continue to changelog
Contribute
We welcome all contributions.
All submissions are reviewed before being published.