Amalfi Coast
A visit to the Amalfi Coast is an opportunity to travel the most idyllic and scenic hillsides in all of Italy, to drive winding coastal roads with unrivaled panoramas and explore romantic historic attractions which bring meaning to the locals in the area.
The magnificent views on the surrounding landscapes have earned their place on the UNESCO World Heritage list. Mediterranean panoramas of coastal mountains plunging into the sea with picturesque towns and lush forests is what you see when you smell notes of lemon while exploring the region by enjoying the Amalfi drive.
Amalfi Coast towns: Positano, Praiano, Conca dei Marini, Furore, Agerola, Amalfi, Atrani, Ravello, Scala, Minori, Maiori, Tramonti, Cetara, Vietri sul Mare.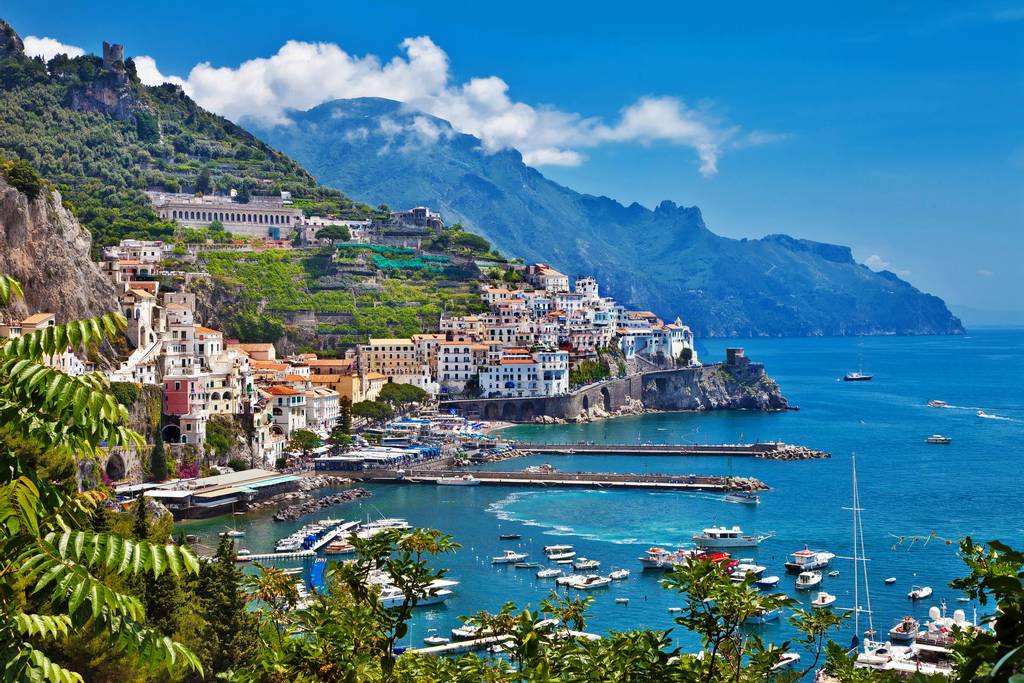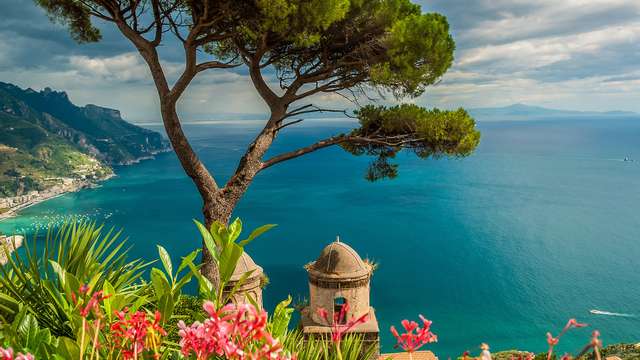 Ravello
Villa Rufolo
Villa Rufolo is an historic villa within the centre of Ravello, whose gardens literally set the scene for the famous open-air Ravello Festival concerts overlooking the Mediterranean.